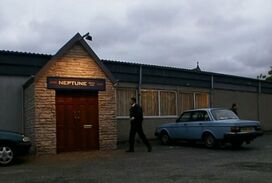 The Neptune Club was a club in Bolton. There appeared to be no manager but there was a committee. There was a secretary, Brian Potter, a compere, Jerry St. Clair, and numerous other members of staff.
During the Christmas period of 1999, a fire broke out in the Neptune, caused by Brian's "economising" of the fairy lights. Some time after this, the club was reopened and became the Phoenix Club.
The Neptune was the venue for Talent Trek 1999.